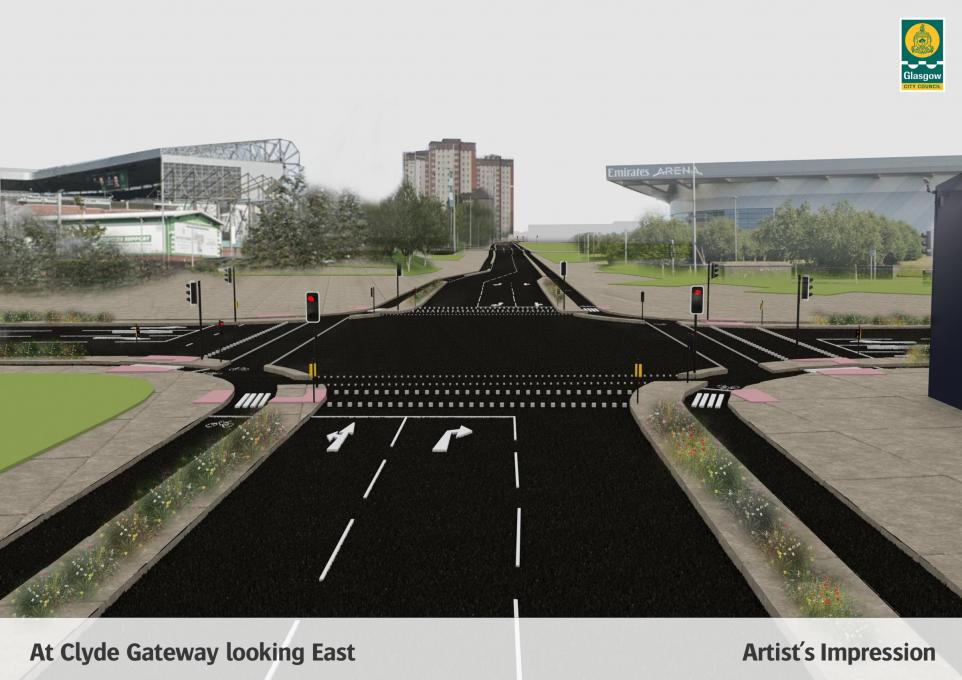 Glasgow City Council awarded John McGeady the contract for the new East End Cycle Route which is being built past Celtic Park and the Emirates arena and is now well underway.
The East City Way is being extended with a segregated cycle lane which will run from Fielden Street to the west of Celtic Park and the Emirates Arena.
The works have started and will be completed in time for the beginning of the UCI Cycling World Championships which take place from 3 – 13 August this year.
The new section creates a link between many East End communities and Glasgow Green and will connect to the national cycle network and other segregated cycleways that are being developed across the city.
Improvements are also being made to the junctions at Clyde Gateway Road and Springfield Road, designed to improve safety for pedestrians while allowing vehicles to disperse more quickly on match days at Celtic Park.
The plan for East City Way will see almost five miles of safer, active travel infrastructure between the city centre and the North Lanarkshire boundary.
Glasgow hopes to have added around 160 miles of active travel routes to the existing 180 by 2030.